Meditation Cushions
Meditating can be done in many ways,
but the most used is surely with crossed legs on the ground.
This requires a good posture of the body, especially during longer sessions.
Meditation cushions support the back and pelvis when sitting.
This makes it easier to keep your back straight.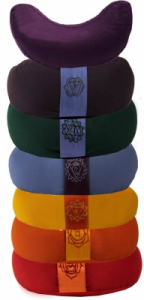 Shopping cart
No items in shopping cart.
Languages